Upcoming Webinar on New Hampshire's Competency-Based System
CompetencyWorks Blog
---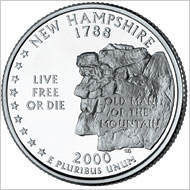 The Alliance for Excellent Education is sponsoring a webinar on Tuesday, January 22, 2013 on Strengthening High School Teaching and Learning in New Hampshire's Competency-Based System
The webinar is featuring Brian Stack, Principal, Sanborn Regional High School, Sanborn Regional School District (NH), Erica Stofanak, Curriculum, Instruction, and Assessment Coach, Rochester School District (NH) and Paul Leather, Deputy Commissioner, New Hampshire Department of Education. This webinar will examine New Hampshire's high school redesign, which included the introduction of competency-based learning as a means to determine student progress. Ultimately, teachers and school leaders claim responsibility for the close-in work of engineering personalized learning experiences that enable students to demonstrate mastery of rigorous content knowledge and higher-order skills.
Register and submit questions for the webinar at http://media.all4ed.org/registration-jan-22-2013.
There are a lot of webinars coming up if you want to learn more about competency education.