Where is Help Needed Most with CBE?
CompetencyWorks Blog
---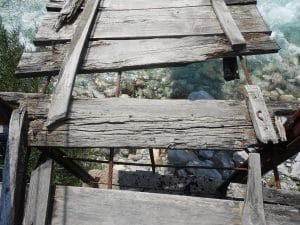 With hundreds of institutions interested in learning more about competency-based education (CBE), we at the Council for Adult and Experiential Learning (CAEL) were not surprised to have forty-one applicants for just seven slots in the third round of our CBE Jumpstart program, funded by the Lumina Foundation. Those seven slots went to Boston Architectural College, Colorado Community College System, Lincoln Land Community College, Peirce College, University of Cincinnati, Viterbo University, and Western Michigan University.
Once the selection process was completed, we decided that we might have some good data among the applications to help us understand the issues that are most important for institutions considering CBE. There were several questions on the application that allowed the applicants to check all that applied, and some of the resulting information has proven quite interesting.
Applicants indicated the following top responses regarding the status of competency-based education at their institutions:
Administrative leadership has had initial discussions to explore the possibility of a CBE program- 37
We have selected a specific degree program for a CBE approach- 29
Administrative leadership has made a commitment to developing a CBE program- 28
Internal CBE advocates have discussed CBE programs with faculty- 26
This last item is a little disturbing, considering that it is lower, though only slightly, than the number of institutions that have selected a degree program for CBE. One thing that most successful CBE programs have in common is that they brought faculty into the discussions early and kept them involved in the process as the program evolved.
Another item that could be problematic has to do with regional accreditors. We asked whether the institutions had discussed their planned CBE program with their accreditor, and only nine had done so. This is another place where good communication early and throughout the development process can be very important to a successful launch.
A second area that we asked about is the type of assistance needed to successfully implement a CBE program. The most frequently cited options here were:
Faculty and staff training- 39
Alignment with financial aid regulations- 36
Developing and testing assessments- 32
Fee structure- 30
Meeting the needs of the regional accreditor- 27
Communication and marketing to students- 26
Here we see the concerns about the accreditor, even though few have reached out so far. The final item in this list mirrors something we have seen in training that we have done through the CBE Jumpstart program, and that is the communication with students. Many institutions are taking these first steps toward CBE without really talking to their students about their level of interest in CBE, and/or without even explaining what it is. Communication with students is a vital part of assuring success.
The third major area where we sought input was on the biggest challenges to CBE at the individual institutions. Top choices were:
Lack of expertise in developing competency frameworks/statements- 28
Marketing and outreach- 26
Student engagement and persistence- 16
Lack of technology support for academic or business functions in a CBE program- 12
Faculty resistance- 11
Sustainability- 10
The surprises here were some of the lower numbers. Given that fee structure scored so highly above, one might have expected that sustainability would keep more than ten people awake at night. Similarly, some faculty resistance has been fairly consistent at the institutions where we have provided training, so this low number might indicate a lack of awareness of what to expect as the program rolls out. The low number for technology concerns was also a surprise, as this has also been a major concern for schools preparing CBE programs. They often find their current systems cannot support their needs for CBE delivery.
In addition to the choices we provided for each of these questions, respondents were invited to submit issues or concerns they have, and one that we saw more than once was concern over a lack of awareness of the changing dynamics of higher education. Of course, CBE is just one indication of that shift.
---
Dorothy Wax is the Associate Vice President for Operations for CAEL. She manages CAEL's CBE Jumpstart program, which is funded by the Lumina Foundation and is providing training to 21 institutions and systems of higher education on CBE.