With Much Sadness We Remember Diane Smith
CompetencyWorks Blog
---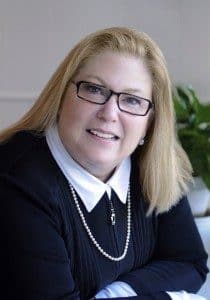 We lost Diane Smith recently, and the world feels very different. Diane was the Teaching & Learning Initiative Director at Oregon's Business Education Compact, author of It's About Time: A Framework for Proficiency-based Teaching & Learning and a valuable member of the CompetencyWorks Advisory Board. Her death came as a shock to all of us who cared for her, respected her, and were inspired by her never-ending enthusiasm to advance proficiency-based learning.
In preparing to write this tribute, Susan Patrick reminded me that we often turn to one of Diane's statements, "Performance or competency based learning is fundamental to personalizing learning at scale and it challenges almost all of our assumptions about the present system." That fact that we were forging into such new territory didn't bother Diane at all. In fact she found it enthralling – she was simply an adventurer.
There is a passage in her obituary that I want to share with you, as I think it captures Diane's entrepreneurial spirit perfectly:
Diane didn't believe we needed to think outside the box with respect to educational reform, but rather asked attendees of her trainings, "what box?" She radiated joy and possibility that was contagious.
By now, you hopefully have a smile on your face thinking about her enthusiasm for learning and teaching.
Here are a few more memories of Diane from our colleagues:
I remember meeting Diane Smith and being amazed at the level of commitment and the span of influence of her work in competency education. She was an ardent supporter of examining systems change for competency-based pathways in partnership with local school systems and the state. Diane Smith was an early leader championing the need to move from a time-based system toward one that ensures mastery. She helped launch, drive, and support the work in Oregon over decades of sustained leadership. She was dedicated, passionate, and selfless with furthering the cause to ensure every student had the full range of knowledge and skills mastered for future success. She was kind and generously shared her knowledge broadly across the United States, taking lessons learned in Oregon with the state and with districts and working with others across the country to provide a pathway forward. She will be sorely missed by her colleagues and friends. – Susan Patrick, iNACOL, President and CEO
The world of competency education has lost one of its original innovators. Diane Smith, dear friend of Sandra Dop and I, died suddenly recently. Diane championed the work of teachers across the state of Oregon, creating models for all of us to follow. Sandra Dop, Diane and I were on speed dial with each other. Whether in a high level policy meeting, working with teachers, or having a problem presented to us, we knew we could count on each other at a moments notice. We valued our time together at national meetings and conferences. Whether sharing our love of Hallmark Christmas movies or helping to shape this new world of competency education as Coast to Coast pals, Sandra and I are honored to have called her friend. – Rose Colby, competency education consultant

With Diane's passing I have lost a dear friend and colleague. Her work on personalized, proficiency-based education was an inspiration and a guide as we started personalized, competency-based education in Iowa.  As some of the early ones involved, we had few to call for help or just to talk through something. Rose Colby, Diane, and I called those calls the Coast to Coast Conversations. We called, texted, emailed anytime day or night and usually a response was there within the hour. We will miss you, Diane. Eventually that Coast to Coast will fill in as others join the movement, and those of us at the beginning of the journey will remember your dedication to the cause. Rest in Peace. Thanks for your friendship and hospitality–for the tour of schools in Oregon and the conference memories. – Sandra Dop, former consultant on competency education to Iowa Department of Education

Diane was always generous with her time and knowledge as an expert source as well as a mentor in providing tremendous encouragement and support for tackling issues in how to approach proficiency based learning and teaching. – Liz Glowa, consultant and author of Student-Centered Learning: Functional Requirements for Integrated Systems to Optimize Learning
Diane's combination of professionalism and warmness permeated every room she was in. She could engage people in a conversation with ease and make them feel as though they had known each other for years, even if they just met. Her dedication to the students and teachers of Oregon was evident in the way her eyes lit up when she talked about her work. I will miss her kindness, and I will always be thankful for her partnership. – Anne Olson, Director of State Advocacy, KnowledgeWorks
Donations may be made in Diane's honor by visiting www.AlbanyPublicSchoolsFoundation.org or calling 541-979-2773. Your condolences for the family may be posted online at www.fisherfuneralhome.com.
Please, it helps all of us to remember her. We hope you will share your memories in the comments below.
Diane, we are missing you.