Report
Transforming K-12 Rural Education through Blended Learning: Barriers and Promising Practices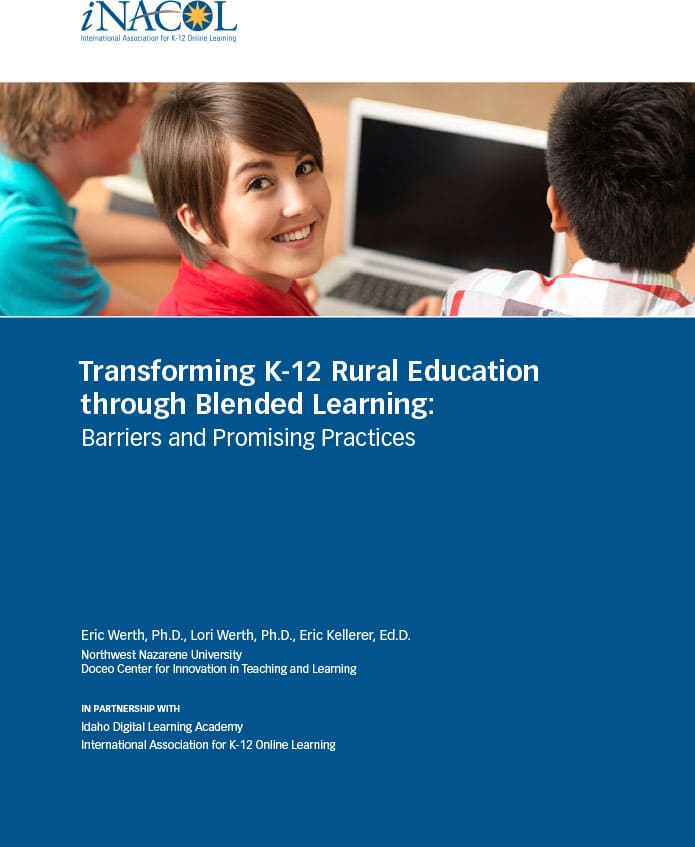 ---
This report describes the implementation of blended learning programs in Idaho, and three key takeaways are apparent:
Blended learning has a positive impact on teachers.
Self-pacing enables students to take ownership and achieve mastery.
Teachers must prepare with comprehensive teacher training.
The authors emphasize the need for the field to conduct studies to challenge, adapt, and strengthen innovation. Review this report to explore potential barriers and promising practices of K-12 blended learning.