Certifying Learning: A Threshold Concept to Ensure Student Success and Career Pathways
Education Domain Blog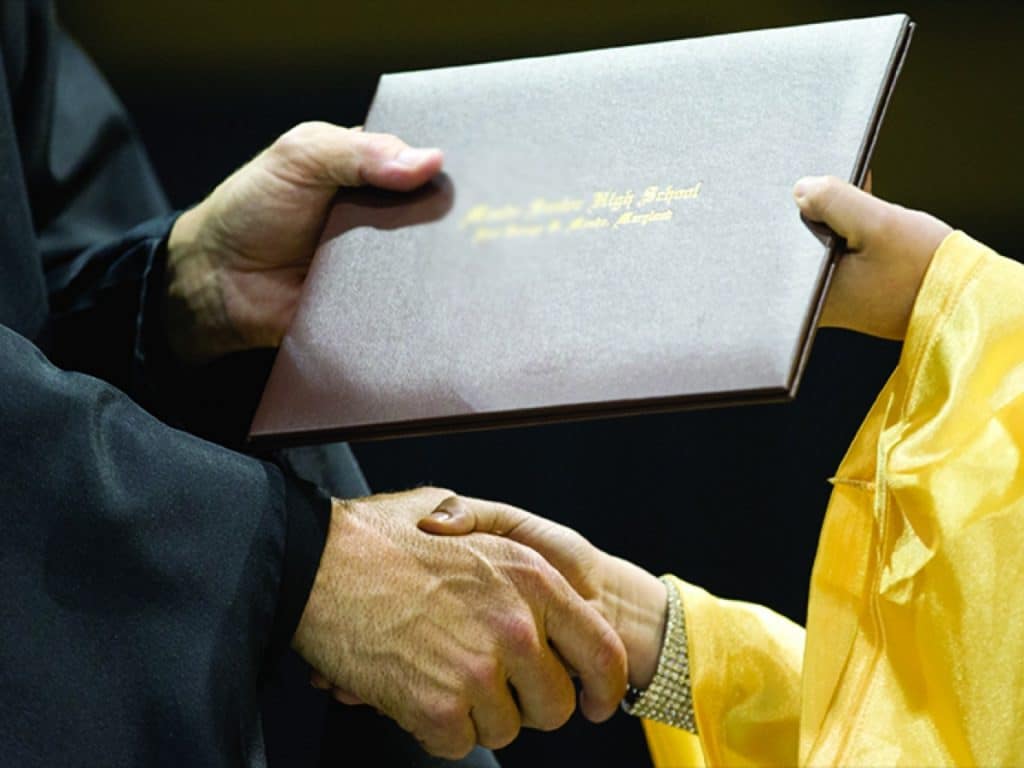 ---
A previous blog post introduced the idea of threshold concepts. The four threshold concepts in iNACOL's CompetencyWorks report, Fit for Purpose: Taking the Long View on Systems Change and Policy to Support Competency Education, can help us think differently about what is possible in an equitable future education system where all students succeed and how to address deep-seated systems design flaws across K-12 education.
The first threshold concept, certifying learning, can help us start a new focus on what it means to graduate from K-12 education and develop meaningful credentials.
How is it possible that our education system still graduates many students who lack basic reading and math skills when they hold a high school diploma? Not only do diplomas need to certify mastery of academic competencies but they also need to certify mastery of a comprehensive set of skills, knowledge and dispositions students need to succeed after high school. More meaningful qualifications can promote active, inquiry-based pedagogy with more holistic, learner-centered models to ensure students gain the knowledge and skills they need to thrive after high school.
The United States has made significant progress in improving high school graduation rates over the past decade. However, far less attention has been given to what the diploma signifies. Today, the only thing we can know for sure about a high school graduate in most U.S. school districts is that they have put in the required seat time in the requisite courses. When schools are passing students along and graduating them with major gaps in skills and knowledge, it does a great disservice. Sadly, we are not always being honest with our high school graduates when we tell them that their diploma means they are ready for the next step. Students who require remediation in college courses are less likely to persist and graduate. Those who directly enter the workforce and lack the basic communication, problem-solving, collaboration skills and habits of learning, may face unemployment.
There are alternatives to the American system of time-based credits and transcripts. Internationally, at least 47 countries (not including the United States) have developed a national qualifications framework, or a system of competency-based qualifications that form linkages between K-12, higher education and the needs of the future workforce. Qualifications systems provide flexible pathways for learning and offer accountability with evidence.
State policymakers might consider how the high school diploma could become a meaningful representation of students' readiness for the future; it should reflect success in rigorous academics and signify that its holder has mastered the knowledge, skills, and habits of success needed in the new economy.
In the United States, this idea of addressing what a high school graduate should know and be able to do based on demonstrated mastery is starting to take hold in a few states, which are considering and adopting policies around the proficiency-based diploma. This is beginning to happen in state-level policy conversations and holds potential to support a competency-based approach to earning a high school qualification.
There are two issues states can tackle to begin certifying learning—ideas that state policymakers could be thinking about as part of a long game for transformation to student-centered learning. The next two blog posts in this series will dig into those two issues to tackle: meaningful qualifications and redefining student success.
View the first blog in this series, here: Fit for Purpose: Taking the Long View on Systems Change and Policy to Support Competency Education.
Learn more: