Charting the Course: Recommendations to Support A Long-Term Plan For K-12 Education Transformation to Competency-Based Education Systems
Education Domain Blog
---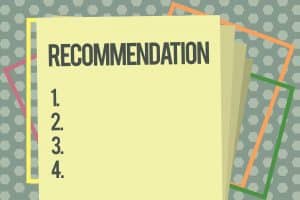 Throughout this blog series, we focused on strategy for policy to support systems change over the long haul toward competency-based systems that ensure mastery for all students and equity for all. There is a need to approach state policy with a long view, to build a vision toward the future with coherent, student-centered systems and to cultivate ownership across the state and in communities for the transformation to competency-based education.
Creating policies that are student-centered and are fit for the purpose of an education system in which every student can succeed requires us to challenge commonly-held assumptions about what learning "should" look like. Continuously improving on the goals of the education system, including the role of teacher and students, the use of time, the purpose and nature of assessments, the allocation of resources, learning model designs and the role of schools within the broader context of the community, is necessary for lasting change. To do this, state policy leaders will need to engage diverse stakeholders in meaningful ways to build a shared vision and set goals for student success and education systems. This will provide a strong foundation for states to develop a policy strategy for the actions that will be necessary to reach the long-term goals.
The paper Fit for Purpose: Taking the Long View on Systems Change and Policy to Support Competency Education, prepared for the National Summit on K-12 Competency-Based Education, includes recommendations for action steps state leaders can take to support personalized, competency-based learning with input gathered from state and national leaders in the field of competency education.
State policymakers and local education leaders can chart a course of action to move toward a personalized, competency-based learning system through the following action steps:
Recommended Action Steps for Building A Vision and Long-Term Plan for K-12 Education Transformation to Competency-Based Education Systems
Convene a taskforce of diverse stakeholders from across the state to create a vision for what a student-centered education system could look like, and to devise a long-term plan for policies to help transform from the current state to the future state;

Create a new definition of success for student outcomes to address what students need to know and be able to do to thrive in college, career and civic life. This definition of success could drive coherence and sustainability of the long-term plan, guiding new designs for accountability, systems of assessments and strategies to build capacity in the educator workforce; and

Examine competency-based education structures and systems as a school improvement and transformation strategy. Consider ways the state could facilitate, support or create space for professional learning communities to share resources and best practices for continuous improvement.
Recommended Action Steps For Policy to Support Building Leader And Educator Workforce Capacity For Competency-Based Education
Convene or participate alongside a national working group composed of a diverse cross-section of educators, school leaders, district leaders, students, state leaders and experts working across the field of competency-based education to "define the space" for capacity and supports that are needed for a next generation educator workforce. Implications for state policymakers could include accreditation, licensure and certification standards and teacher quality or effectiveness metrics in state accountability systems;

Consider ways policy can support and create space for teacher preparation, leader preparation and induction programs that are personalized and competency-based, and prepare educators to be effective in student-centered learning environments. Important considerations include:

Defining and understanding competencies that leaders and educators need to lead the transformation from managing change to designing new personalized and competency-based models;

Addressing barriers to creating, scaling and accrediting innovative leadership and educator preparation models whether in colleges of education, alternative certification programs or professional development programs (including LEA-based, pre-service and induction models).
Recommended Action Steps for Policies That Support Building Assessment Literacy
Build understanding of assessment literacy as a core principle to transform education to personalized, competency-based learning by building educator capacity to understand where students are in their learning. For example, policymakers could examine how other countries (e.g. New Zealand) are building assessment literacy through the student of international exemplars.
Recommended Action Steps for Aligning Higher Education to K-12 Competency-Based Education Models
Convene diverse stakeholders across K-12, higher education and community and business leaders to identify opportunities and barriers to align the continuum of education and workforce development to a new definition of success. Key considerations for policy should include:

Developing a shared understanding of meaningful credentials that are competency-based to ensure seamless transitions between K-12 and higher education in which students are prepared for success at the next stage in their learning;

Addressing admissions practices with institutions of higher education in the state by facilitating a compact or commitment to evaluate and accept competency-based high school transcripts as documentation of student readiness to succeed in higher education without remediation; and

Modernizing teacher preparation pre-service programs in higher education to prepare educators with the skills required to implement personalized, competency-based learning environments.
Education systems need to be designed with coherence around what students will need to learn and be able to do to succeed in postsecondary education, the workforce and civic life. Content delivery of basic skills such as reading, language arts and mathematics is necessary but no longer sufficient. Structures based on seat-time which result in awarding credit to students with minimum time exposed to content, rather than based on learning and mastery of the knowledge and skills necessary for postsecondary success and future career readiness or employability, are perpetuating entrenched inequities, harming the students that our education systems continue to leave behind. Transformation over the long-term requires both flexibility to create the conditions for the change and innovation, and also supports to drive equity, transparency, the ability for meeting students where they are, ensuring they are learning how to learn and developing the knowledge, skills and abilities they will need for future success.
Just as we want our students to grow into lifelong learners, policymakers could approach this challenge with a growth mindset, and with curiosity around the research on how students learn best and how youths develop.
Central to all conversations around transformation of K-12 education systems should be a steadfast commitment to equity, addressing structures that perpetuate racism and other bias. We need to be thinking differently about the theory of action that drives pedagogy, grading, transcripts, strategies and methods. The design flaw at the heart of the traditional system is the idea that students must be compared against each other, rather than against the knowledge and skills they will need to succeed. Success needs to be seen as inevitable with the right supports, rather than as a privilege that must be rationed and hoarded by an elite few.
The Every Student Succeeds Act (ESSA) gives states an incredible opportunity to start to change the conversation around what is truly possible if we focus on learning and meet each student where they are. While it may not be possible to effect this transformation over the course of months or even a few years, keeping the long-game in mind with a commitment to coherence in planning short-term tactics, will be essential to getting there over time.
Learn more about competency education and issues that need to be addressed in policy over the long-term in the paper Fit for Purpose: Taking the Long View on Systems Change and Policy to Support Competency Education.
Follow this blog series:
Learn more: