Increase Opportunity for Student Success through Multiple Pathways to Graduation
Education Domain Blog
---
Multiple pathways are an important element of personalized learning environments because they create distinct, equally-rigorous paths for students to pursue their interests and gain the real-world skills and experiences they need to be successful after high school.
Defined by the New York State Department of Education, "Multiple pathways recognize the importance of engaging students in rigorous and relevant academic programs." Multiple pathways do not change existing graduation requirements but expand the ways in which students can meet these requirements.
According to the New England Secondary Schools Consortium, multiple pathways "empower students to pursue their passions while encouraging them to take more responsibility for their education. Students work with their teachers to blend a variety of educational experiences that satisfy graduation requirements and meet state-required standards."
Multiple pathways often take advantage of learning opportunities outside of traditional classrooms and regularly include expanded learning opportunities such as after-school programs, apprenticeships, community service, internships, independent study, online courses, performing groups, private instruction, and career and technical and college-level coursework.
These pathways allow students to customize their education to meet their unique needs and circumstances and gain real-world knowledge, skills, and experiences.
Examples of State Policies to Encourage Multiple Pathways
New York
In January 2015, the New York Board of Regents approved changes to its high school graduation requirements allowing students more flexibility to pursue multiple pathways.
Students must still pass exams in English, mathematics, science, and social studies but have a choice on the fifth exam they must pass in order to graduate. They can choose from examinations in the arts, career and technical education, or a language other than English. Students can also choose examinations in a different course in the humanities or in the sciences.  
The New York Department of Education produced this video that shows how multiple pathways are benefiting New York students.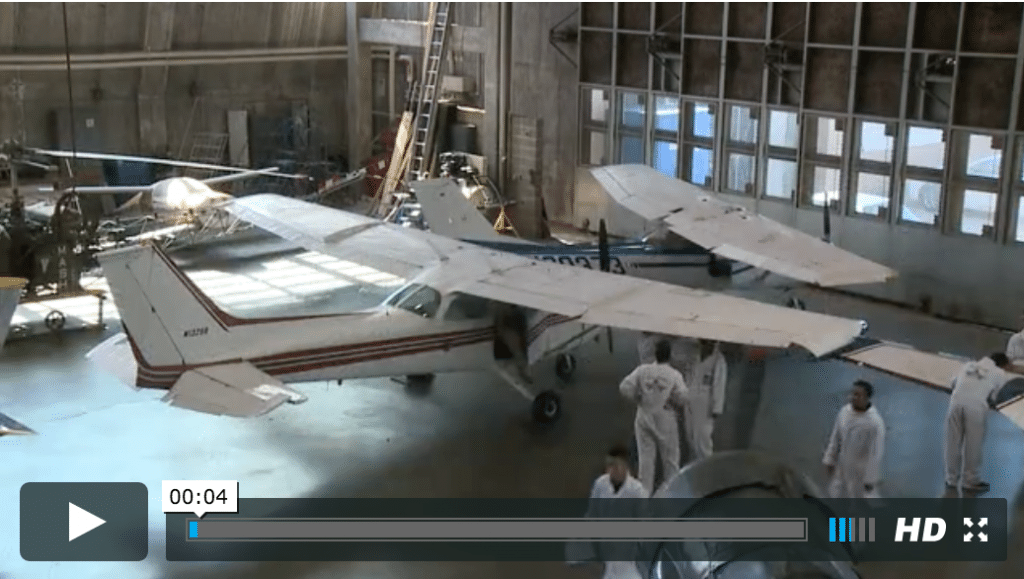 New York's State Pathways in Technology (P-TECH) is an early college model that prepares thousands of students for high-skills jobs in technology, manufacturing, healthcare and finance.
The P-TECH model delivers workplace learning, ongoing mentoring by professionals in chosen career sectors, worksite visits, speakers and internships. It also includes intensive, individualized academic supports by K-12 and college faculty that enable students to progress through the program at their own pace. Students who successfully complete a P-TECH program earn an Associate of Applied Science degree and have preference in job placement with participating business partners.
Vermont
In 2013, the Vermont legislature passed Act 77 to create flexible pathways to graduation, to higher education, and to meaningful careers.
The following summarizes three of the critical pathways for Vermont students.
Dual enrollment

—Vermont high school juniors and seniors are eligible to take up to two dual enrollment courses.

Early College Program

—

Vermont colleges and universities can develop an early admission program that allows high school seniors to take a full year of college-level classes while completing their high school degrees. Funding is equal to 87% of a student's base education funding, which postsecondary institutions accept in lieu of tuition.

Currently, six Vermont institutions of higher education provide Early College Programs.

Work-Based Study

—The Vermont Agency of Education states that "work-based learning experiences [are]…relevant, rigorous, challenging, and rewarding for students, parents, educators, and businesses. These opportunities particularly help students make the connection between academic principles and real world applications."
Louisiana
Louisiana shows how course access can increase student access to high-quality, career and technical education that leads to meaningful career credentials. Districts in the state are using Louisiana's Supplemental Course Academy to partner with trade unions and other technical providers to create technical career pathways that lead to valuable career credentials.
The Foundation for Excellence in Education created the video below to show how the state's course access program allows for technical education pathways that are changing the lives of Louisiana students.
Watch Video: ExcelinEd Youtube Video on Course Access and CTE
IT Academies and Coding Initiatives
According to Code.org, there are currently 607,708 open computing jobs nationwide. Last year, there were only 42,969 computer science students who graduated from college and entered the workforce.
As demand remains high for people with skills in informational technology (IT) and computing, states have responded by creating IT academies and encouraging local school districts to create computer science pathways to prepare students for these fields.
Washington State and Microsoft have partnered to provide Microsoft Imagine Academy to all Washington high schools. Microsoft Imagine Academy provides training and industry-recognized certifications in a number of Microsoft products, including Word, Excel, Access, Project, as well as advanced topics, including programming, Web development, and database development. Microsoft has similar partnerships with other states, including North Carolina, and West Virginia.
Cisco has created the Cisco Networking Academy to provide courses, certifications, and career pathways in network administration, IT security, and systems administration. More than 5.5 million people have joined the Cisco Networking Academy and more than 9,000 schools, universities, and community organizations offer its curriculum.
Finally, the following map from Code.org shows the 28 states to have passed policies to allow for students to take computer science and gain math or science credit towards high school graduation.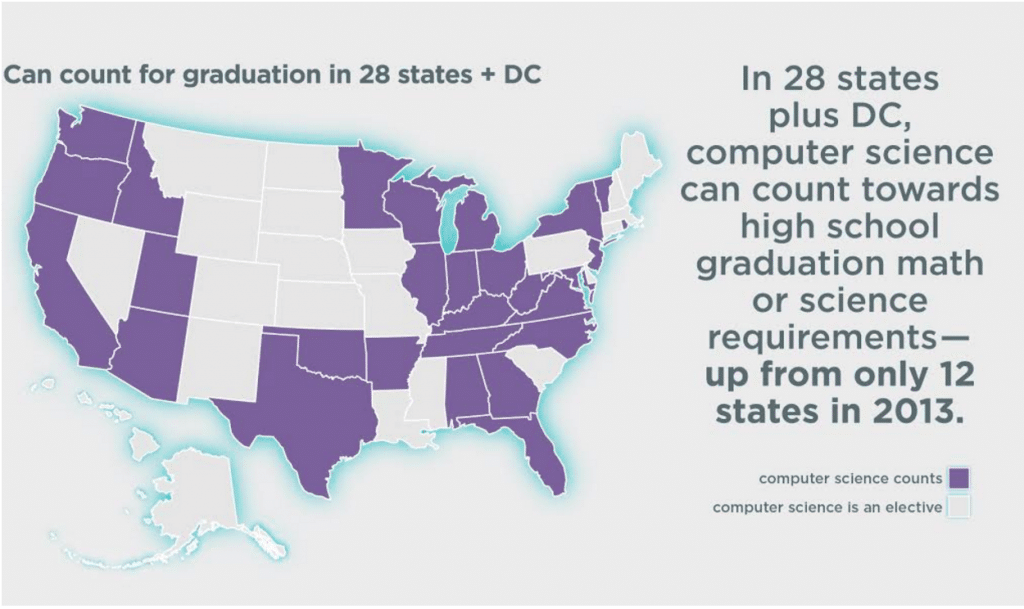 Multiple pathways to graduation, college credit, and career credentials are a powerful way to infuse meaning and relevance into school. They provide an avenue whereby students can select the learning environment and path that best meet their needs. They increase student outcomes and better prepare students for the challenges of higher education and the workplace.
Multiple pathways to graduation offer powerful, personalized learning opportunities for students to help ensure they meet their goals for future success.
Interested in other promising policies for personalized learning? See our other blogs in this series:
More resources: