The Aurora Institute Seeks Input on Annual Field Survey from Members
Education Domain Blog
---
As a valued member of the Aurora Institute community and ally for education systems change, we are currently seeking your feedback on the issues and policy barriers you are facing at this time in K-12 public education. Please take 5 minutes to complete the 2022 Aurora Institute Field Survey.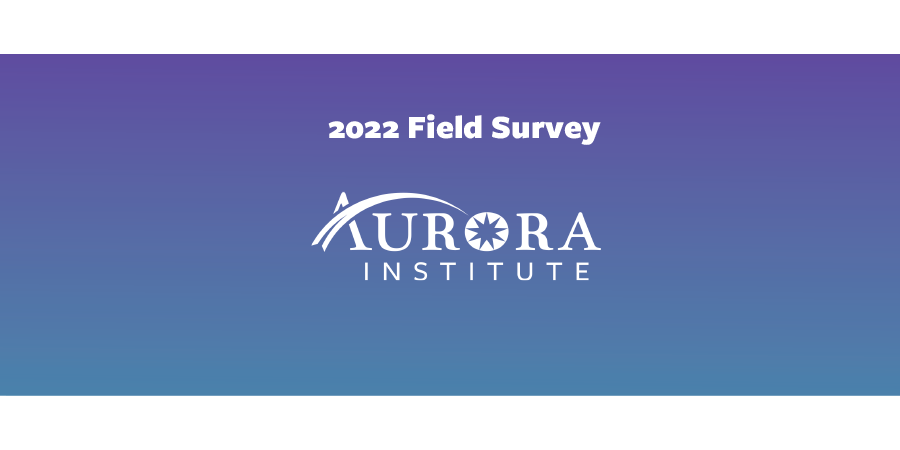 This information is critical to us in developing field research, advocacy, and recommendations for K-12 education policy. Additionally, your responses will be key in helping us shape convenings – including our 2022 Symposium.
In fact, all individuals that complete the survey will be entered into a raffle for a chance to win a free registration to our Symposium!
We would greatly appreciate your response by March 31, 2022. Thank you for the work you do each day to advance more equitable and effective public education systems for our young people.