Advancing Students When They are Ready
CompetencyWorks Blog
---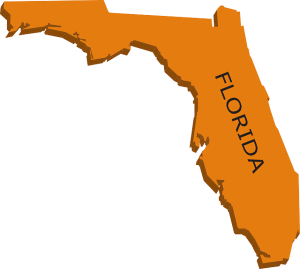 This post originally appeared on the Foundation for Excellence in Education's Ed Fly Blog on January 4, 2016.
It's no secret that ExcelinEd is excited about Competency-Based Education—the new approach to learning that allows to students to advance as they master course material.
Politico Florida recently reported that with guidance from the Foundation for Florida's Future (ExcelinEd's sister organization), three school districts in Florida have already begun implementing competency-based education pilot programs. Now it's time for Florida lawmakers to remove existing barriers to competency-based learning in the state so more students can benefit from this strategy.
Check out an excerpt from the piece below, or head to Politico Florida for the full article.
…Florida is in a particularly strong position to implement competency-based learning because schools here have already implemented many of the components. The state's schools have prioritized acquiring technological devices and offering online coursework, for example. There are policies that allow students to earn credit for some courses just by passing end-of-course exams or earn college credit while in high school through Advanced Placement or community college courses. Students may graduate high school early.
But educators have identified major barriers to full implementation of competency-based learning: testing requirements and state funding that's based on attendance.
Lake County Schools won a $3.1 million grant from the Bill & Melinda Gates Foundation to implement the program, which the district launched this academic year in some grades within two elementary schools, one middle school and two high schools. Administrators hope to implement the program in all grades in those schools in four years.
Most of the grant dollars are funding professional development for teachers, said Kathy Halbig, the district's coordinator for personalized learning.
"The big thing that we need help from the Legislature on is pacing," Halbig said. "What that means is, if a student is really gifted in math, there should be opportunities for that student to deepen or enrich or move forward in that content area. Our goal isn't to have second graders graduate, but if students really are gifted, we want them to be able to move as deeply into the material as they are able. We don't want them to be held back by 'teacher pace.'
"We would love it if we had an opportunity for students to take end-of-course testing when they actually finish," she said. "Some students might finish in October, some students might finish in November; students progress based on mastery of standard rather than on seat time…"
Read the complete piece at Politico Florida.
See also: