How Can States Transition to Student-Centered Learning?
CompetencyWorks Blog
---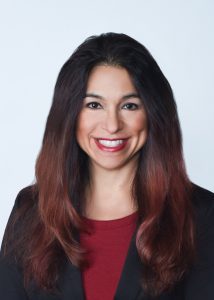 This post originally appeared at ExcelinEd's EdFly blog on August 14, 2018 and has been updated to include links to the first three briefs.
The proliferation of innovative, personalized and mastery-based models in schools, districts and states across the country demonstrates that completely prohibitive policy barriers, thankfully, do not exist. Our work has shown us that most states already have policies in place, (e.g., waivers) that can help schools implement new models—though we have also seen these opportunities remain largely underutilized or misunderstood.
However, there are a significant number of policies in states that serve to disincentivize change as well as various obstacles schools must navigate to ensure successful and efficient implementation. Discovering and proactively addressing these stumbling blocks is the only way we can hope to see innovative models at scale and true systemic change.
What can we do?
ExcelinEd is launching a new series of policy briefs—Transitioning to Student-Centered Learning: Policy Options for States—that will identify the most frequently heard issues and offer practical solutions for states to consider. Solutions will require an intentional, state level response that will send clear signals of support to educators and parents alike.
States will eventually need to consider evolving big policies like assessment, accountability and school funding policies, but right now we can help schools solve the immediate and more practical challenges they are facing and help clear the path for innovation.
Transitioning to Student-Centered Learning policy briefs are designed to address the most common challenges educators face when attempting to transition to new, more student-centered models. Though states may not be prepared for sweeping overhauls of these areas, we will present concrete steps to begin the transition to broader systemic changes necessary for the implementation and sustainability of innovation.
Read the first three briefs here:
About the Author
Karla is the Policy Director for Personalized Learning at ExcelinEd.