What Role Can/Should Assessment Play?
CompetencyWorks Blog
---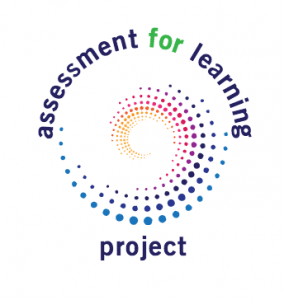 This is a resource alert!
The Center for Innovation in Education (CIE), in partnership with Next Generation Learning Challenges (NGLC) and with 2Revolutions as lead design partner, launched the Assessment for Learning Project with the release of a Request for Learning (RFL) for an initial round of grants totaling about $2M (made possible with the generous support of the William and Flora Hewlett Foundation and the Bill & Melinda Gates Foundation). The initiative will award twelve to fifteen grants for educators to fundamentally rethink the roles that assessment should play to advance student learning and to improve our K-12 education system.
The term "Request for Learning" was an intentional choice to signal that the effort strives to reflect the innovative thinking and action expected from applicants in order to embody the principles of formative assessment and support continuous learning, personalization, and innovation. Although the initial number of grants will be relatively small, this is a tremendous opportunity to harness the wisdom of educators and practitioners to gain a broader understanding of the innovative assessment work already underway and will also inform the next phase of this work. For more detail about the Request for Learning, an overview is provided below and all materials can be found on the NGLC website. Proposals must be submitted by December 10, 2015.
This blog has been adapted from resources prepared by NGLC and 2Revolutions.