Report
Education Policy Issues for the COVID-19 Era: Policy Actions and Responses to Leverage the Moment for Future Readiness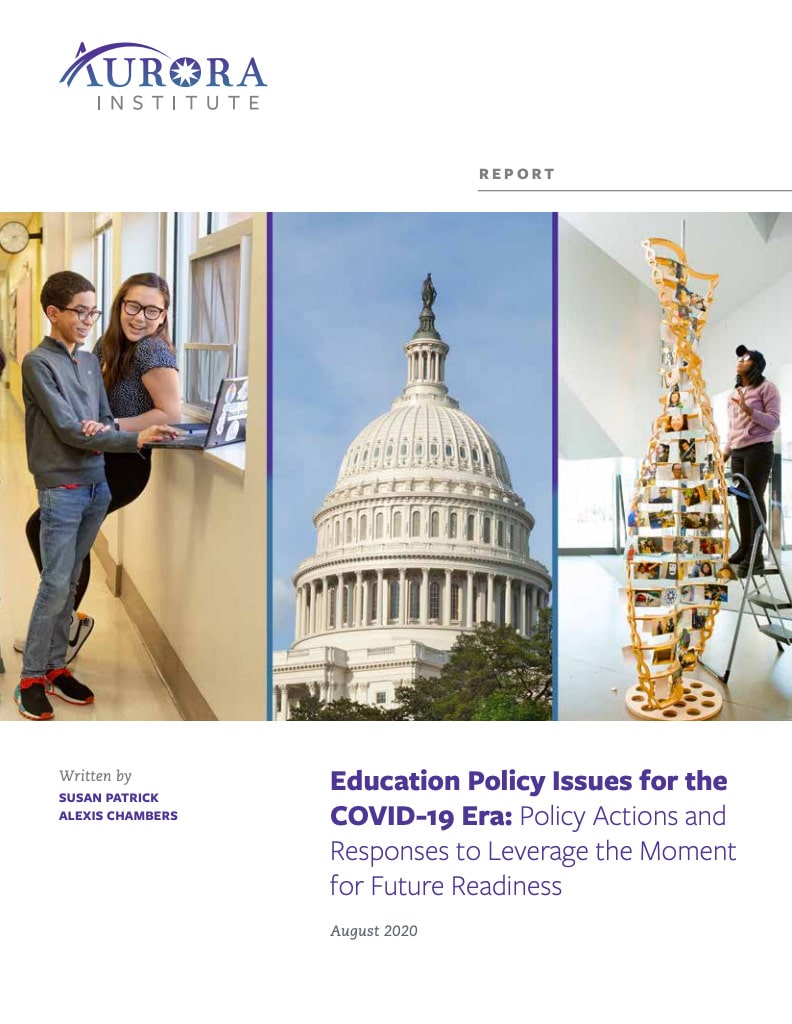 ---
As school districts deliberate over reopening schools with the COVID-19 pandemic still ongoing, we've developed this report with strategic guidance on how to harness our current opportunity to transform K-12 education.
Education Policy Issues for the COVID-19 Era: Policy Actions and Responses to Leverage the Moment for Future Readiness offers insights and recommendations on 10 critical issues identified through our technical assistance in the field and work with education policy decision-makers around the country. These include:
Using Blended, Competency-Based Learning as an Entry Point for Innovation
Moving Away from Seat Time Credits to Awarding Credit Based on Demonstrated Mastery
Re-Examining Grading Policies
Rethinking Assessment and Addressing the Need for Balanced Systems of Assessments to Measure Student Learning
Examining the Purpose of Accountability
Creating Flexibility and Multiple Pathways for Graduation Requirements
Ensuring All Communities Have the Necessary Technology Infrastructure and Internet Access
Supporting Students with Disabilities
Ensuring Students Have Continued Access to Meals during School Closures
Prioritizing Future Readiness for Pandemic Preparedness and Continuity of Learning
Building the capacity for educators to redesign toward a competency-based, learner-centered system is no easy task with the challenges imposed by the COVID-19 pandemic. Education Policy Issues for the COVID-19 Era concludes with a 10-point program with principles that lay the groundwork for the reforms our system urgently needs.