Issue Brief
State Funding Strategies to Support Education Innovation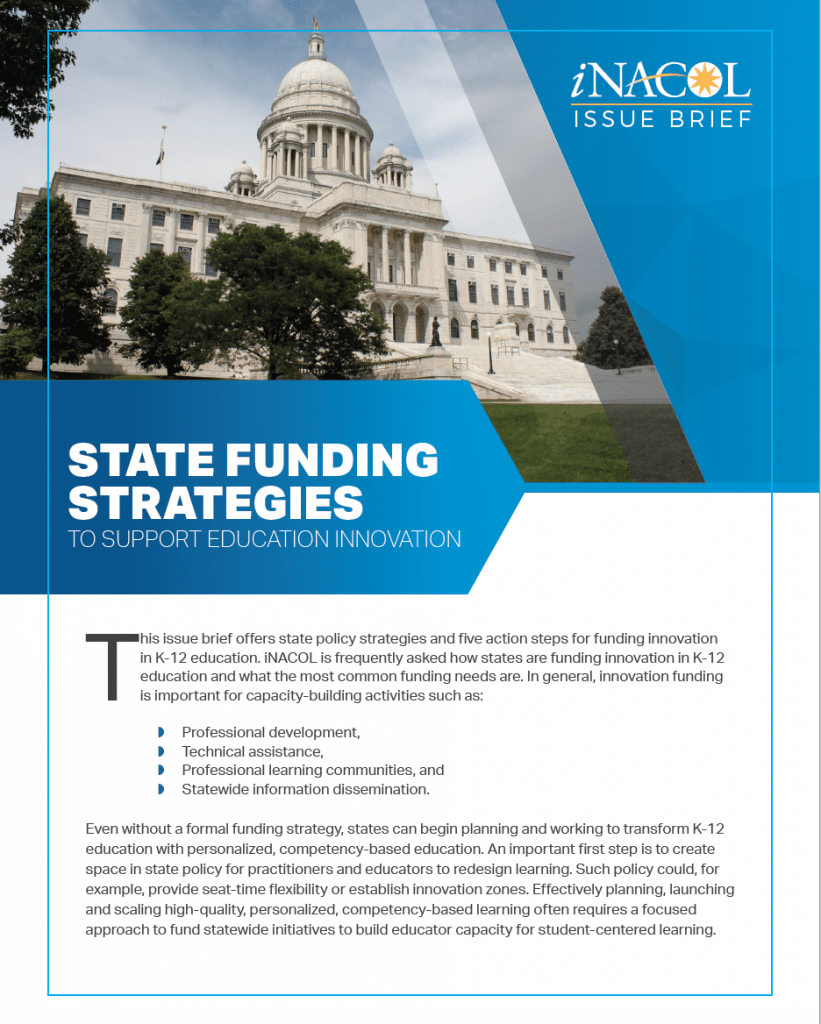 ---
This issue brief highlights case studies and action steps for policymakers to deepen their understanding of state funding strategies to support innovation in K-12 education. In order for public schools and districts to effectively plan, launch and scale high-quality, innovative learning models, a focused approach to funding statewide initiatives and for building educator capacity is of growing interest.
To realize the goal of education system transformation, a sustained commitment to investing in innovation is critical. Innovation funding can provide for important capacity-building activities such as:
Professional development,

Technical assistance,

Professional learning communities, and

Statewide information dissemination.
In addition to the eight examples of how states approached funding, the issue brief offers state policymakers five action steps to fund state-level capacity-building activities for personalized, competency-based learning.