Rethinking the High School Transcript for the Future of Learning
CompetencyWorks Blog
---
This post is the first part of a series based upon a report from the Aurora Institute, Going Beyond the Traditional: Next Gen Credentials and Flexible Learning Pathways, which seeks to deepen state policymakers' understanding of the changes needed to facilitate meaningful next generation ("next gen") credentials and advance state policy to support those changes.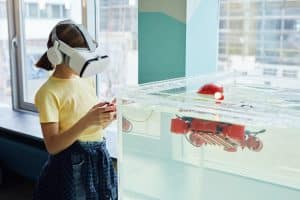 A key element of competency-based education (CBE) transformation efforts is changing the reporting system. Student-driven learner records and competency-based transcripts allow students – and those supporting them – to document their learning based on well-defined, verifiable, and transparent competencies, skills, and dispositions that they need for success today and in the future. A learner record and next gen transcript that accurately captures the competencies students build over their academic careers, rather than a typical high school transcript with a list of courses and grades, can be a north star to guide change efforts. 
This blog series explores how education innovators are transforming how we document and validate learning both inside and outside the classroom. These new models provide a meaningful alternative to the prevailing, outdated approach to transcripts. Redesigning the transcript for the next generation of learning and work addresses a key goal of CBE: to better represent what individuals actually know and can do.
CBE Systems Form the Foundation for Next Gen Credentials 
In competency-based models, the whole system is designed around evidence of learning. When fully implemented, the learning goals and each student's progress in learning and demonstrating those goals are transparent. Making the transition to key CBE elements, including creating meaningful assessments, building flexible pathways, and establishing competency-based grading and reporting, is a process that happens over time. 
In the transformation process, the reporting system – the system developed to communicate student learning formally on report cards and transcripts – often is the last to change. After all, how can you report on competencies before you have implemented them? Even in well-developed CBE systems, some schools and districts choose to convert competency-based learning data into traditional grades. Transforming the education space is a journey, not something that happens overnight. Yet to fully transform education systems, we need to remake the transcript. Schools making the shift to CBE can serve as examples of competency-based assessment, grading, and reporting processes.
Preparing Students for a Dynamic World of Ongoing Learning
With a constantly changing world and economy, people need access to opportunities to upskill and reskill to meet their personal and professional goals. Our traditional credentials do not recognize that learning is ongoing and dynamic, because the credentials are static once they are earned. In reality, as just one example from the opening of the Aurora Institute's A Promise for Equitable Futures report, fewer than one in five American students follow a clear and uninterrupted path from high school through college to career.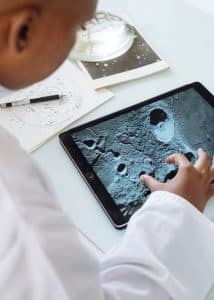 Moreover, with great variability in the learning requirements between schools, transcripts tell us very little about what a student actually knows and can do. An "A" at one school may mean something entirely different at another school, due to variations in course requirements, expectations, and grading policies. For example, some grades reflect only the evidence of learning academic knowledge, whereas other grades also include extra credit or a student's behaviors and level of participation. The essential skills and dispositions that are taught implicitly or explicitly in courses are usually missed by transcripts because those competencies are not reported on traditional transcripts. Competency-based records and credentials help to fully and accurately recognize the body of evidence of learning an individual engages in.
The "Carnegie unit," based on "seat time" – or time spent in a classroom – anchors in place our predominantly time-based system and transcripts. But after more than a century of prominence, even the Carnegie unit is changing to better reflect what learners need in order to thrive in a changing world. The Carnegie Foundation, which originally created the Carnegie unit, is calling for a transition to a new system that aligns with the essential knowledge, skills, and dispositions needed to be ready for the future. They have recently also partnered with ETS (Education Testing Service) to rethink assessment systems. 
Getting Smart recently makes a case for how competency-based credentialing of specific transferable skills can be done and how it has the potential to open up a wider ecosystem of learning to more learners. Different forms of credentialing are already happening in career and technical education (CTE), employment, and PK-12 and higher education. The paper outlines the benefits of investing in the structures and capacity to credential learning, including providing "better granularity around learning, better documentation of the learning, and more relevance for both the credential recipient and reviewer. This improves the match between higher education and/or employment with the individual, while also providing a more clear and accurate lifetime learning pathway." The world is changing – learners need to be aware of what they need to know and do in order to thrive in a world where changing careers over time is the norm. 
Features of Next Generation Credentials
Next gen credentials are the competency-based diplomas and certifications that result from a student demonstrating proficiency on a holistic set of competencies. Leading to next gen credentials, learner records officially document the competencies a student has demonstrated both inside and outside of the classroom. Learner records follow students as they learn on competency-based pathways of their choosing and are typically stored digitally so students can always access them. A variety of designs and terms for next gen learner records and credentials already exist. While there is no set model for what this must look like, there are common qualities across models and concepts. Learner records support the following key elements of CBE:
They are accessible and useful to the learner for both guiding and communicating their learning in real time.

They reference and align to a competency framework that outlines the learning goals, including the higher-order knowledge and transferable skills (such as those included in a profile of a graduate).

They capture anytime, anywhere learning.

They communicate a student's level of competency for each learning goal with transparent performance levels. Systems may use language like "proficient," "mastered," "advanced," "acceptable," "needs work," and "not yet."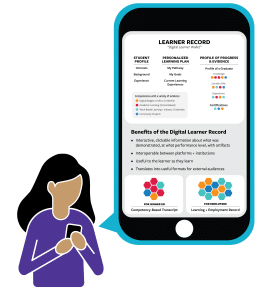 Many CBE systems use learner records or aspects of them in the learning process, including these examples from the CompetencyWorks blog.
Beyond using competency-based learner records and transcripts, employers and educational institutions are innovating around the ideas of a learning and employment record (LER) or digital learner wallet, like North Dakota recently announced. People have their own learner record, which helps to remove the boundaries across institutions to represent and communicate lifelong learning in student records – including the high school diploma and transcript. LERs can display competency-based credentials, badges, micro-credentials, and other validated, evidence-based credentials earned in education or work settings, which could range from endorsements such as bi-literacy seals for multiple language fluency to industry-recognized certifications earned in CTE settings.
Barriers to Moving Beyond Traditional Reporting Systems
It takes time to build the capacity to accurately and equitably create a competency-based learning system. It is worth reflecting with an equity lens to avoid change efforts that result in the same patterns and problems that educators are trying to address in the first place. Competency-based grading often emerges as a challenging shift in the larger process of adopting a personalized, competency-based system. Even when teachers and schools make the transition to competency-based grading, they often have to convert to a final letter or numerical grade.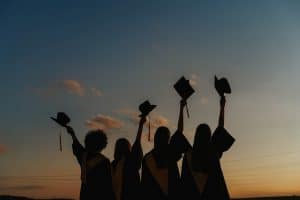 Many people also worry about the unintended consequences of having a competency-based transcript, such as for college admissions, NCAA rules, and scholarship applications. However, many college admissions officers have said that they already receive a variety of transcripts from different schools, states, and countries and accept competency-based transcripts. The NCAA has a process for accepting competency-based credits, even if the process may be less familiar to schools. If a GPA is needed for scholarship eligibility, it can still be calculated yet not be what drives the design of the transcript. 
The Hopes and Challenges of Change
Moving away from a traditional transcript can be emotional and scary for educators, students, and families. Human nature is predisposed to continue with the way things have always been done and true transformation takes work and time. There is groundwork to be carried out in schools and the community to build capacity and set expectations for equitable practice. Stakeholders, including parents, students, teachers, and leaders, must buy into the benefits of competency-based education in order to transition to a new system of next gen credentials. 
School, district, and state leaders who are actively working to shift to personalized, competency-based education can contribute to the momentum that is building around flexible pathways and work-based learning. By exploring a new vision for dynamic learner records that help students thrive in their post-secondary endeavors, educators can become leaders in this change. Even if it takes time to implement the systems that underlie a learner record that communicates the knowledge and skills a student has demonstrated, the vision provides a framework to build into, and existing models and experts can support change efforts. 
Leaders in Next Generation Credentials and Learner Records
Three case studies in the report, Going Beyond the Traditional: Next Gen Credentials and Flexible Learning Pathways, illustrate different models that offer insights into rethinking the high school transcript and credentials. Each will be discussed in a blog post as part of this series. 
The International Big Picture Learning Credential offers an alternative to the high school diploma grounded in the personalized Big Picture Learning model. 

New Zealand has an operational standards-based transcript in its Record of Achievement. With around five million people, the country is more populous than 26 states and DC and represents the scale of a medium-sized state in the United States, such as Alabama.

Mastery Transcript Consortium

®

offers a technology solution for creating a competency-based transcript supported by complementary tools, a member network, and guidance on the needed steps to shift structures and pedagogy to use the transcript.
Each case study shows an approach for documenting and communicating the specific competencies that a student has demonstrated that is accessible to the student and used to pursue post-secondary pathways.  
Read the Reinventing the Traditional HS Diploma Series
Learn More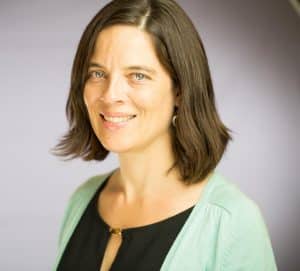 Laurie Gagnon is the Aurora Institute's CompetencyWorks Program Director. She leads the work of sharing promising practices shaping the future of K-12 personalized, competency-based education (CBE). Her work includes identifying trends; conducting and facilitating research to answer critical questions facing the field; and disseminating those findings widely. For over a decade prior, she partnered with educators and learners in designing performance assessments and competency-based systems at the Center for Collaborative Education and reDesign. Laurie began her professional life teaching English in Japan and high school history in the U.S. She lives in Somerville, MA with her partner, young son, and cat.