Report
Understanding the Implications of Online Learning for Educational Productivity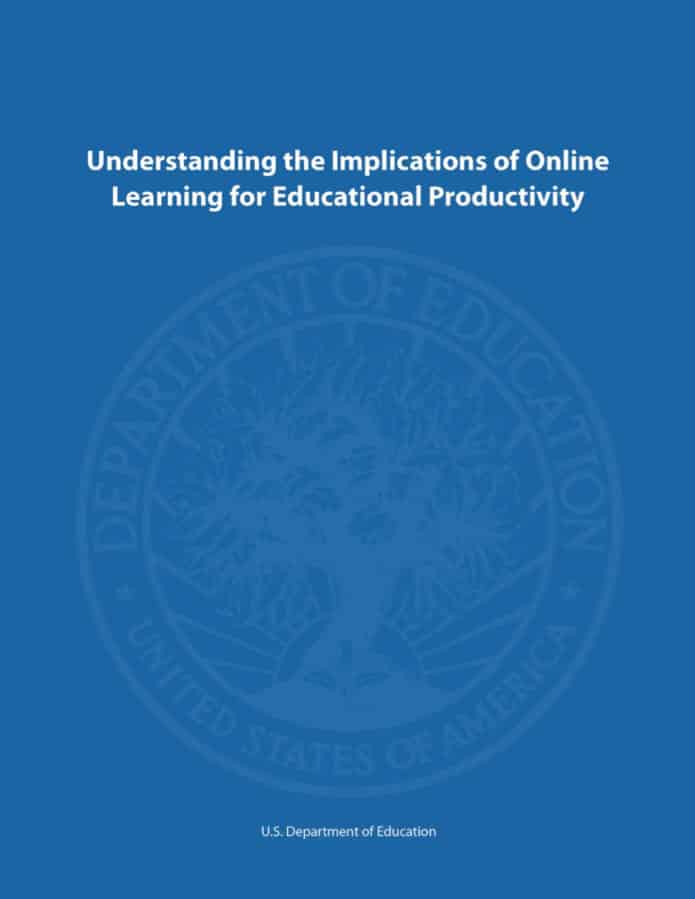 ---
The purpose of this report is to support administrators and policymakers in becoming informed consumers of information about online learning and its potential impact on productivity. It provides foundational knowledge and a conceptual framework, drawing specifically on cost-effective analyses. Literature suggests 9 ways in which online learning can improve productivity:
Broadening access
Engaging students in active learning
Individualizing and differentiating instruction
Making better use of teacher and student time
Increasing the rate of student learning
Reducing school-based facilities costs
Reducing salary costs
Realizing opportunities for economies of scale
Read more to discover how technologies can transform traditional education processes, leading to productivity improvements.