Move Away from Seat Time Credits to Awarding Credit Based on Demonstrated Mastery
Education Domain Blog
---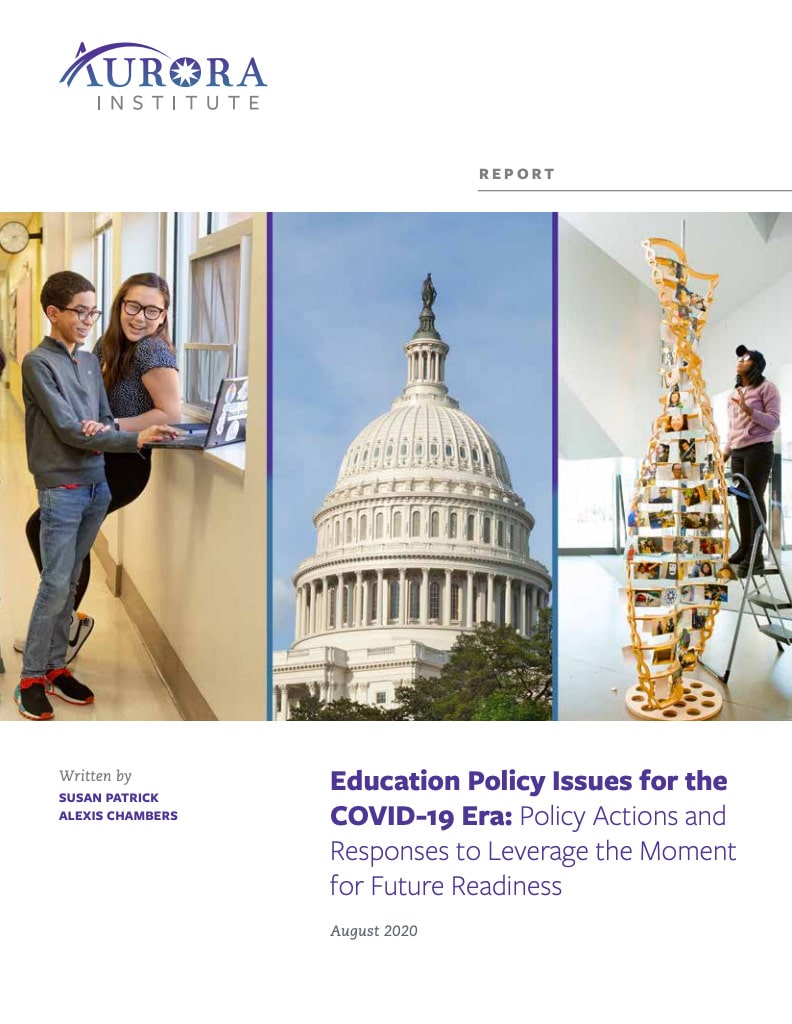 The second blog in our new blog series highlighting the recently released Education Policy Issues for the COVID-19 Era: Policy Actions and Responses to Leverage the Moment for Future Readiness focuses on moving away from seat time to credit flexibility. 
With the transition to remote learning during COVID-19 school closures, it is time for states to seriously rethink how to redefine how students earn credits by demonstrating competencies. Seat-time is a poor invalid proxy for learning. Learning should be visible in student work. It is time to decouple time on learning and focus on what a student has learned, knows, and can do. While states can consider seat-time waivers, they are not an ideal policy because districts and schools must repeatedly re-apply for waiver status.
Many states allow for credit flexibility that gives schools and local districts the authority to develop competency-based alternatives to earning credits through seat-time.  
A closer look at advancing state and local policies to support earning credits by building knowledge and skills — through competency development — needs to happen to allow high-quality, anytime, anywhere learning for the future. States leading are redefining Carnegie Units or credits as competencies aligned to state academic standards and also include important skills and dispositions, such as lifelong learning competencies, communication, and problem-solving skills.
New Hampshire is one of the most advanced states to move fully down this path. Credits are based on students' mastery of competencies. New Hampshire coordinated with educators from across the state along with the National Center for the Improvement of Educational Assessment and The Center for Collaborative Education and the New Hampshire Department of Education developed state-level competencies to support and build capacity for local school systems. The state has approved competencies in mathematics, English language arts, science, art, and work-study practices. The Work-Study Practices emphasize cross-cutting competencies such as communication, creativity, collaboration, and self-direction. Each school district adopts its own competencies.
 Similarly, Oregon Administrative Code 581-022-1131 allows a school district or charter school to grant credit if a student demonstrates mastery by any one or more of the following ways:
Successfully completing classroom or equivalent work designed to measure proficiency in class or out of class, where hours of instruction may vary;

Successfully passing an appropriate exam designed to measure proficiency or mastery of identified standards;

Providing a collection of work or other evidence which demonstrates proficiency or mastery of identified standards; and/or

Providing documentation of prior learning activities or experiences which demonstrate proficiency or mastery.
---
Other Blogs in This Series