Susan Patrick Appointed to the Online Virginia Network Authority Board
Education Domain Blog
---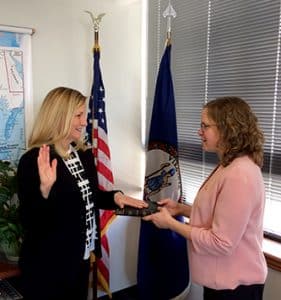 Susan Patrick, President and CEO of Aurora Institute and co-founder of CompetencyWorks, has been appointed by Virginia Governor Ralph Northam to the Online Virginia Network Authority Board. 
She will join 16 other members of the Online Virginia Network Authority to oversee the Online Virginia Network. The network was established to expand access to affordable education and credential programs that benefit Virginia's citizens, public institutions of higher education, and employers. 
"I'm honored to serve the Commonwealth of Virginia as a citizen member for the network, whose purpose is providing a means for individuals to earn degrees and postsecondary education credentials by improving the quality of pathways and expanding access through online learning," said Patrick.
Susan is the former Director of the Office of Educational Technology at the U.S. Department of Education and served as legislative liaison for Governor Hull from Arizona. She also served as a legislative staff member on Capitol Hill.