Aurora Institute Applauds Proposed Education Department Priorities for Teacher-Led Professional Learning
Education Domain Blog
---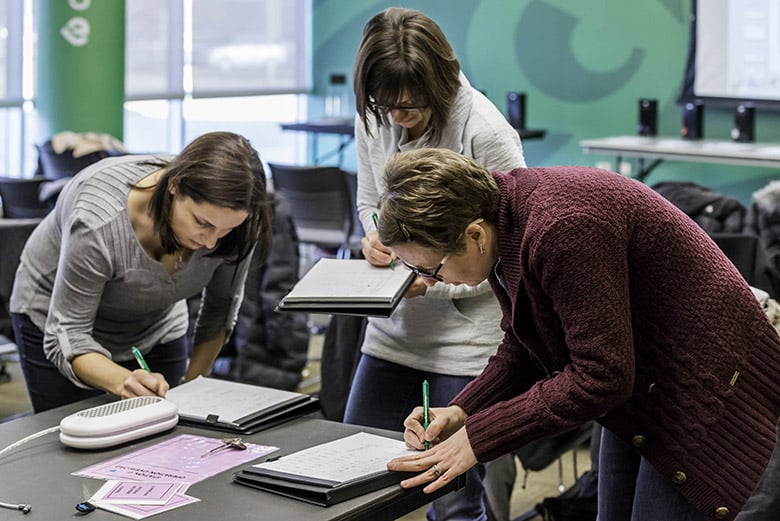 The U.S. Department of Education is proposing new priorities, requirements, definitions, and selection criteria for the Education Innovation and Research (EIR) grant program. In public comments submitted last week by the Aurora Institute Center for Policy, we call the proposed priorities, "a step in the right direction of aligning teaching with the opportunities and systems of supports needed to be successful in an equity-oriented, student-centered, competency-based learning environment."
EIR funds entrepreneurial, evidence-based, field-initiated innovations and evaluations to improve student achievement and attainment for high-need students. The program was established under section 4611 of the Elementary and Secondary Education Act. It seeks to create and validate solutions to persistent education challenges. Last month, the Education Department published proposed new priorities for the program and sought comments to help shape future grant competitions.
Specifically, the new  Teacher-Led Professional Learning program would enable teachers to receive stipends that they could use for teacher-directed professional learning opportunities. Eligible applicants would have to demonstrate a relationship with a state education agency, as well as a partnership with a local district, that would enable teacher-led professional development to scale throughout a district or state. The new rules would allow teacher-directed professional learning to replace other mandatory professional development activities, including professional development hours required as part of certification renewal.
The Aurora Institute envisions a future-focused teaching profession that is equity-driven, learner-centered, and oriented toward lifelong learning. Making teaching a lifelong profession means reevaluating, reimagining, and realigning every phase of a career in education from preparation through retirement. It requires challenging core assumptions that have been used to structure the teaching profession in its current state, including those surrounding ongoing professional learning.
To lead future-focused learning environments, which draw on 21st-century skills, teachers must first experience them. Like K-12 education, professional learning can't succeed as a one-size-fits-all model. Ineffective, ritualistic, and irrelevant professional learning has dogged the profession for too long. PD that reduces educators to passive consumers of knowledge is antithetical to the learning experiences we expect them to lead for students, making peer-led learning a worthwhile alternative—as one ingredient in educators' comprehensive professional learning. Teacher-directed PD can help ensure professional learning is timely and relevant to their communities. In addition, it puts teachers in leadership roles to design, practice, and assess sample lessons that teachers can take back to their classrooms. It is this model that precisely enables competency-based educators to model active, personalized, participatory learning activities for students.
As such, in our comments: "We support prioritizing the need to customize professional learning for educators with a federal investment. These proposed priorities align with the need to provide educators with professional development that is highly personalized and allows educators to take ownership in designing learning experiences and pathways that reflect their needs."
We were particularly pleased to see the suggestion of state education agencies incorporating a micro-credential program to fulfill licensure requirements. Micro-credentials can provide pathways to specific skills and knowledge that closely align with the goals of the local district as well as the educator's professional goals. Although many states have begun promising policy work to support micro-credentials, this support from the Education Department may open additional opportunities for states to continue developing micro-credentials as important routes to fulfilling licensure requirements.
The deadline for submitting applications is June 15, 2020. The Education Department plans to announce awards by December 31, 2020.
View our full comments by using this link to download them.
---
Susan Patrick is President and CEO, and Alexis Chambers is Policy Associate, of Aurora Institute.