Competency-Based Education Quality Principle #16: Advance Upon Demonstrated Mastery
CompetencyWorks Blog
---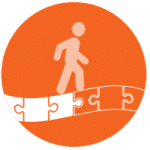 This is the seventeenth article in a series based on the book Quality Principles for Competency-Based Education. You can find the section on Principle #16 Advance Upon Demonstrated Mastery on page 99. The links to the other articles can be found at the bottom of this page.
The mastery-based grading helps me understand what I need to learn or do differently. In the old way, when I got a number, I wouldn't know what to do differently. With the learning targets, I can make better choices and revise things. — Student, Young Women's Leadership Academy
Advancement upon demonstrated mastery is a multi-layered concept that challenges many of the conventions of traditional schools. Too often it is condensed into a concept of 'self-pace' that fails to capture the big idea. In fact, if you think that competency-based education is about self-pace, I recommend that you go back to the beginning of the book Quality Principles for Competency-Based Education and read why the traditional system is failing us and the ten distinguishing features of competency-based education.
Advancement upon demonstrated mastery is better thought of as a culminating capacity that is developed when all the other 15 quality principles are in place. Let's take a look at the three major capacities that are needed to have students be able to advance upon mastery in a way that is designed so every student is successful.
Repairing Gaps: Students need to have the prerequisite knowledge to be able to succeed at the specific curricular level. This is usually going to be grade level, but in some cases, students are going to be achieving at levels above their age-based grade or, in some domain-specific and standards-specific situations or when students need very bite-size pieces as they develop their ability to engage in productive struggle, students may need to work at lower level levels. The major change is that schools and teachers take responsibility for helping students to repair gaps or strengthen fluency so that they may fully engage in the learning targets.
This is so important that I'm going to say it again. No matter when the gaps developed or no matter why students are not fluent in earlier foundational skills, teachers and schools are going to work with students and families to make sure those gaps are filled and students are fluent. Both are important so that students can apply their full working memory toward solving more complex problems. If they are struggling with skills they should have learned six years earlier, they are going to have a very difficult time mastering the current learning targets.
Schools do this by knowing where students are in their learning by maintaining standards-based records that make it clear to teachers where students need help, where they are making progress, and what they will be working on next. This allows them to think about ways to help repair gaps and build fluency through scaffolding and creating more opportunities to practice. Schools do this by creating opportunities for team-teaching so that teachers have more flexibility and can tap into their collaborative knowledge to help students. Schools do this by creating schedules and calendars that allow students to access additional instructional support (and time) on a daily basis and throughout the school year.
Demonstrating Mastery: Our traditional system has used a system that allows students to pass or to be passed on with as low as a D grade or better. Do we really believe that students have the knowledge and skills to be successful with a D or even a C? What does that mean for the teacher who receives those students? What does it mean for a student who has accumulated gaps over nine years of schools as they enter high school?
Demonstrating mastery is a concept that lifts the bar. We believe that our students can learn and that our teachers can be change agents in the lives of students by helping them to learn. This means no more passing students on without the skills or a plan to develop the skills they need.
Students enter at different points on the continuum of learning and with different skills in "learning to learn." In order to get everyone to master all the knowledge and skills that states have set out for students to learn, teachers are going to have to differentiate learning. This won't work very well if we just expect students to absorb knowledge. We need them to put effort into their learning. This means that schools need to help students to be active learners by engaging, motivating, and helping them to manage or self-regulate their learning. We call this having student agency and ownership.
Finally, teachers can create multiple ways for students to demonstrate their learning. Having a bit of choice or control over one's environment can be motivating. Students receive productive feedback until they demonstrate that they fully understand and can apply the learning targets.
Advancing When Ready: Students should be able to advance when they are ready. This doesn't mean holding students back if they haven't fully mastered something. Teachers need to use their judgement about what is best for a student. It may be that if they take one more day and keep practicing fluency, it is more likely they will be more successful tackling the next challenge. However, the next unit may not be building on the learning targets the student is working on so the student can keep working on fluency on one target while diving into the next.
The key is that when students are ready, they should be able to move forward. We shouldn't have a ceiling on learning. Schools should be designed to allow students to advance above grade level. Students who have gaps should only focus on the specific areas they have gaps, not be forced to go through an entire course again.
This doesn't mean every unit is individualized. The research on learning tells us that learning is a social process. Students are going to want to work in groups. They are going to be working on performance tasks, projects, or project-based learning in order to apply academic knowledge. Thus, you need to let go of the idea of homework assignments, quizzes, and tests as the only way for students to learn and have their learning assessed. (FYI, quizzes are very powerful ways to enhance learning as long as you don't put a summative grade on them. A quiz is powerful as a technique for recall as well as for focusing in where students need to put effort and where teachers need to strengthen their instruction.)
~~~
The traditional system was designed around creating a highly efficient system of delivering curriculum. In today's world, we need a highly effective system. We need a system that is designed to make sure every student succeeds. As Ty Cesene emphasizes, "We aren't done innovating until 100 percent of our students are graduating." This is a reminder to all of us. Competency education isn't really competency education until we figure out how to get all kids to proficiency.
Read the Entire Series: