Aurora Institute Seeks Field Input on Annual Stakeholder Survey
Education Domain Blog
---
As a valued part of the Aurora Institute community and ally for educational systems change, we are seeking your responses to six important questions on the issues and policy barriers you are facing in this critical time in K-12 education.
Your insights are critical for developing field research, advocacy, and recommendations for K-12 education policy. In addition, your responses help guide our thinking as we shape convenings and publications for the field. Please use this link to access the survey.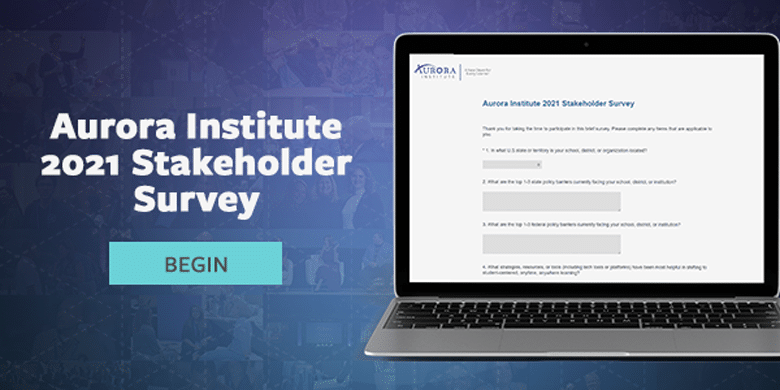 We would greatly appreciate your response by April 13, 2021. Thank you very much for your contributions and for your important work in the field.