Three Takeaways for the Future of Personalized Learning Following the 2018 Midterm Elections
Education Domain Blog
---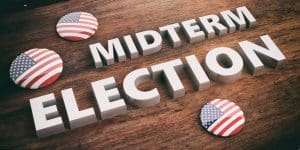 This blog provides some reflections on the 2018 midterm elections, with three takeaways for transforming education:
educator voices were multiplied;

representation matters; and

the new pluralism in Congress will reinvigorate education debates.
At iNACOL, our mission is to drive the transformation of education systems and accelerate the advancement of breakthrough policies and practices to ensure high-quality learning for all. We envision a world where all people are empowered to attain the knowledge, skills and dispositions necessary to achieve success, contribute to their communities and advance society. As we seek to accelerate the transformation of K-12 education to create equitable learning environments where all students can succeed, policymakers can play a crucial role.
How do the outcomes of the 2018 midterm elections bring us closer to that vision? In Congress and statehouses around the country, this election will bring new voices forward that could help advance the conversation on transforming education.
My first takeaway is that educator voices were multiplied on November 6. Education Week reported that a record number of teachers ran in state and local races this year– more than 170. Among Tuesday's winners were a National Teacher of the Year, a former state education chief, and former state board of education member. At iNACOL, being student-centered is a core value; we do everything to focus on what is best for all students. We believe that learning environments should begin and end with the learners in mind, empowering them to participate in shaping their learning experience. More educator voices in elected office at the federal and state levels could add depth and purpose to education policy discussions for transforming to student-centered learning.
My second takeaway from the midterm elections is that representation matters. The 116th Congress will be the most diverse in our nation's history, with more women; racial, ethnic and religious minorities; and LGBTQ members than ever before. Why does that matter? True transformation to an education system where every student has the supports needed to be truly prepared for success in college, career and civic life, is a long game. This transformation can't happen without a deep commitment to creating the optimal conditions for equitable learning.
Educators can't control the circumstances that children are born into, but they can create an education system that values each student for the strengths and unique interests they bring as learners. Meeting the diverse needs of learners requires leaders who can relate to different aspects of the human experience. To transform education, communities will need to work with policymakers to redefine success to ensure students are ready for the future of education, work, and civil society.
My third and final takeaway from the 2018 midterms is that having pluralism in Congress will reinvigorate debates in education. When the 116th Congress begins, two years of single-party rule in Washington will come to an end as the Democratic party takes the House and the Republican party strengthens its majority in the Senate. Education has long been a bipartisan issue, and final outcomes benefit when both parties have a seat at the table. Checks and balances on the branches of government are a good thing and what our nation's founders envisioned. Although we are sure to see starkly different proposals coming out of the Democratic-controlled House and the Republican-controlled Congress, giving some airtime to proposals from both parties on, say, the reauthorization of the Higher Education Act, will allow for a more robust public debate.
The long game of education systems transformation requires us to question our assumptions about learning and school. We, and our newly elected leaders, have an opportunity to focus these conversations on what truly matters — what it means for students to be truly prepared for success, with meaningful credentials, and what it will take to create equitable learning environments that give each student the support and opportunities to succeed.
As a knowledge-driven organization, deeply rooted in the field, iNACOL offers policy frameworks, research and technical assistance for members of Congress and their staff, governors' offices, state education agency chiefs, state boards of education and state legislators who wish to advance the future of learning and work.
Learn More:
---
Maria Worthen is Vice President for Federal and State Policy at iNACOL. Contact her at [email protected].