U.S. Department of Education Outlines Guidance for Submitting Amendments to State ESSA Plans
CompetencyWorks Blog
---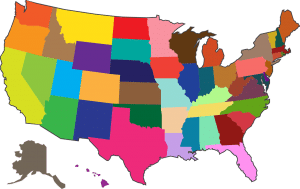 This post originally appeared at iNACOL on November 27, 2018.
Last week, the U.S. Department of Education released guidance outlining how states can amend their state plans under the Every Student Succeeds Act (ESSA). The ESSA State Plan amendment process offers an opportunity for continuous improvement of state education systems, toward greater coherence.
According to the guidelines, a state wishing to make an amendment will need to:
Seek approval from the Governor on the amendment;
Include stakeholder feedback, such as public comments, regarding the proposed changes;
Provide the Department the approved consolidated state plan redlining the proposed changes; and,
Provide the Department with a cover letter detailing the proposed changes.
In addition to these requirements, states will need to provide a description to the Department detailing how the public was consulted regarding the proposed changes.
The Department requests that any amendments that could have an impact on school accountability determinations for the 2019-2020 school year be submitted by March 1, 2019.
Next Steps
iNACOL has several resources and recommendations on how states can transform education systems with the opportunities that ESSA provides.
States can use this opportunity for amending state plans to:
See also: