Build Teacher Capacity for Systemic Change by Investing in a Competency-Based Professional Learning System
Education Domain Blog
---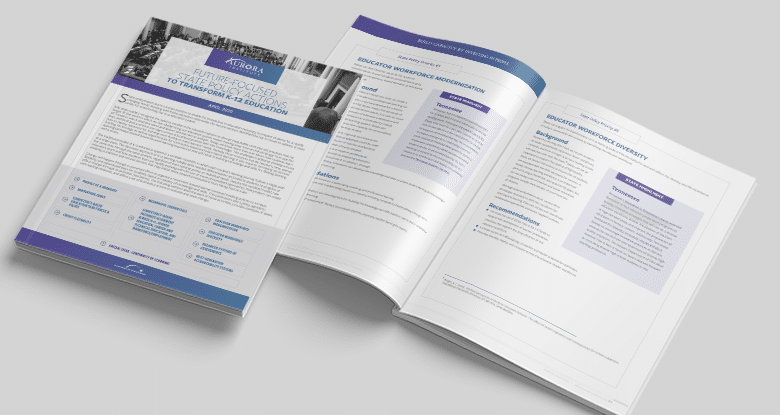 States can accelerate innovation in K-12 by modernizing educator and leader development. The current systems of pre-service preparation, licensure, and professional development do not give teachers the foundation needed for next-generation learning models. It is time to move to a competency-based educator professional learning system. Educator workforce modernization is one of the 11 issues we identified in our 2020 state policy priorities, which includes a focus on systems building capacity by investing in people.
Educators must be prepared for a future-focused profession that meets the demands of student learning and workforce needs. Policymakers need to support teachers and leaders in developing skills for planning, managing, and leading evolving system requirements in new personalized, competency-based learning environments. Policymakers at the local, regional, and state levels should consider taking the following steps:
Using micro-credentials to transform the continuum of teacher professional learning to meet the needs of every student;
Supporting professional learning communities preparing educators; and
Cultivating assessment literacy to monitor student understanding, and consistently certify student knowledge acquired from a widely varying set of experiences and learning opportunities.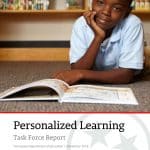 Tennessee is a policy bright spot because it has established a competency-based education pilot for schools and a micro-credential pilot for educator development. The recommendations from Tennessee's Personalized Learning Task Force included piloting micro-credentialing to promote personalized professional development for teachers to implement competency-based education and expand student access to personalized learning. The state is working on expanding its micro-credentialing pilot as a resource to all educators and develop micro-credentials around the Tennessee Academic Standards.
Our recommendations to support a modernized educator workforce include:
Convening a statewide task force on modernizing teaching and professional learning;
Remodeling teacher licensure and credentialing based on mastery, including competency-based pathways through micro-credentials;
Prioritizing educator preparation and development for building the knowledge and skills teachers need to lead in competency-based, student-centered learning; and
Building educator capacity for assessment literacy to evaluate anytime, anywhere student learning for mastery.
Learn More from Additional Blogs in This Series: