New Flexibility to Use Federal Title Funds for Technology Infrastructure and Teacher Training for Distance Learning
Education Domain Blog
---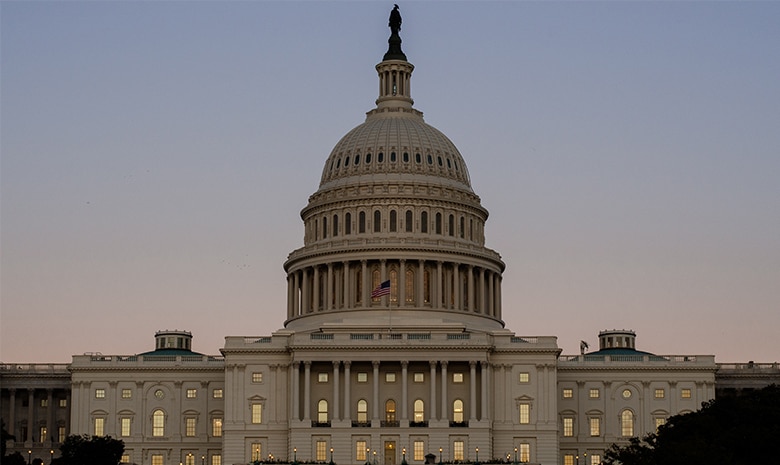 The U.S. Department of Education (ED) created new flexibility for the use of federal title funding due to COVID-19. States can repurpose existing K-12 federal funding to pay for technology and teacher training needs associated with shifting to online learning.
States and districts are recognizing the growing need to provide teachers with professional development focused on distance education and remote learning, as the COVID-19 outbreak closes schools. The new flexibility from ED allows districts to use existing federal funding to expand professional learning to include remote and distance learning, as teachers navigate providing instruction to students in their homes.
While schools are closed, many communities are grappling with the digital divide between students who have internet access and computers at home to learn online and those who do not have access.
What's New: Repurposing Existing Funds for Distance Learning
The Coronavirus Aid, Relief, and Economic Security (CARES) Act allows schools to repurpose existing K-12 education funds for technology infrastructure and teacher training for distance learning. The Act allocates $31 billion directly for schools and universities. The law also provides schools with the flexibility to redirect existing funds they may have received through other programs to "move resources to areas of highest need during the national emergency."
In addition, the CARES Act allows states new flexibilities from some federal funding requirements. School districts can request to carry over more than 15 percent of their Title I grants to the next fiscal year. Requirements that would normally prevent districts from spending more than 15 percent of Title IV block grant money to purchase technology infrastructure are being waived. Specific flexibilities include:
Section 1127(b) of Title I, Part A of the ESEA waiving the 15 percent carryover limitation for Title I, Part A funds;
Section 421(b) of the General Education Provisions Act (GEPA) to extend the period of availability of prior fiscal year funds, for Title I, Parts A-D, Title II, Title III, Part A, Title IV, Parts A-B, and Title V, Part B programs, and the McKinney-Vento Homeless Children and Youth program;
Section 4106(d) of Title IV, Part A of the ESEA waiving a needs assessment to justify the use of funds;
Section 4106(e)(2)(C), (D), and (E) of Title IV, Part A of the ESEA waiving content-specific spending requirements;
Section 4109(b) of Title IV, Part A of the ESEA waiving spending restrictions on technology infrastructure; and
Section 8101(42) of the ESEA offers flexibilities on the definition of professional development, which might otherwise limit the ability to quickly train school leaders and teachers on topics like effective distance learning techniques.
Other Flexibilities 
The Education Department issued various waivers to support states and local districts in the continuity of learning during the COVID-19 pandemic. From providing waivers that exempt states from assessment and accountability reporting for the remainder of the school year, to providing extensions for submission of Perkins V plans, ED has issued widespread flexibility to ensure that schools can continue to serve students.
---
Learn More
---
Alexis Chambers is Policy Associate at Aurora Institute.