What's New in K-12 Competency-Based Education?
CompetencyWorks Blog
---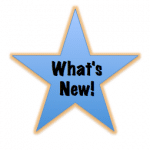 Clearly what's new and on everyone's minds is the pandemic. So this version of "What's New?" starts with resources and reflections on competency-based education and COVID-19. But the field continues to evolve in other areas too, as shared after the coronavirus resources.
Resources and Reflections for Distance Learning and the Pandemic
Aurora Institute Events and Resources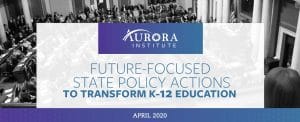 Competency-Based Education Resources
Recognizing that implementing CBE is a developmental progression, not an overnight change, Springpoint's A Phased Approach to the Implementation of Competency-based Education offers clear phases of implementation and a chart offering a promising pathway to rolling them out over time – all in two thoughtful pages.
In Taking the Pulse of Proficiency: What's the Future of This Learning Model in Vermont?, Alison Novak and Mary Ann Lickteig explore Vermont's transformation toward "proficiency-based learning, offering important insights for other schools, districts, and states seeking to make similar reforms.
The Bush Foundation and Social Policy Research Associated have published A Regional Scan of Individualized Learning within Minnesota, North Dakota, South Dakota, and the 23 Native Nations that share the same geography. The report documents current strategies along with challenges, facilitators, and recommendations to support deeper implementation.
Eliot Levine is the Aurora Institute's Research Director and leads CompetencyWorks.