What's New in K-12 Competency-Based Education?
CompetencyWorks Blog
---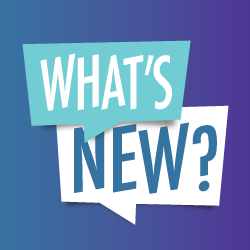 Competency-Based Education
Remote/Hybrid Learning and Competency-Based Education
Mere Engagement: Reflections about the Connections Between Online Learning, Student Agency, and Student Engagement – This report offers educators and school leaders seven action steps to reimagine and strengthen student agency and engagement when students are learning virtually. With so many issues competing for attention during the pandemic, authors Laureen Avery, Marsha Jones, Sara Marr, and Derek Wenmoth note that "Without considering issues associated with student agency and student engagement, all our work to prepare may be in vain."
Determining Attendance and Alternatives to Seat-Time – Attendance looks dramatically different in the COVID-19 era, and districts are grappling with how to ensure that students can access learning and make progress. This report by Susan Patrick and Alexis Chambers of the Aurora Institute offers 10 strategies for creating attendance policies for learning remotely, as well as examples from four states using seat-time alternatives that support competency-based attainment.
Designing Engaging, Purposeful, Rigorous Tasks for Remote and In-Person Learning – Recognizing that remote work needs to be more meaningful and purposeful to keep students engaged, this webinar explored the design of meaningful, interactive, and rigorous tasks that support students in guiding and taking ownership of the products they create. Presented by reDesign and Círculos High School, the session also included a workshop to practice outlining a high-quality learning experience.
Professional Learning
Eliot Levine is the Aurora Institute's Research Director and leads CompetencyWorks.